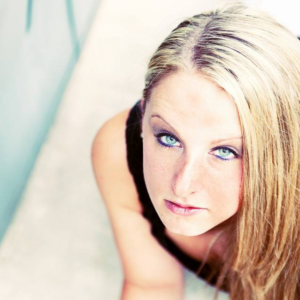 Dani Smelser has been dancing and performing for over 26 years and teaching for over 11 years. Born and raised in St. Louis, Missouri, Dani trained under some of the most influential choreographers such as Debbie Allen, Jackie Sleight, Liz Imperio, Ryan and Tina Cyphert, Joe Tremaine, and Dee Caspary to name a few. She traveled the country assisting for West Coast Dance Explosion, L.A. Dance Magic, and L.A. Underground, as well as performed with several dance companies.
After high school, Dani attended Lindenwood University where she graduated, with honors, with a double major in Dance and Fine Arts Management. While in college, she choreographed, performed, and produced industrial shows for Paul Mitchell's Black and White Ball and Paul Mitchell's Night at the Circus Ball. She has also choreographed numerous pieces for Lindenwood University, Flash Mob America, Celebration Talent national opening numbers, and several high school dance teams. Dani also travels the country to teach and choreograph for several studios and conventions.
Over the years Dani has lead her students to several top scoring routines, scholarships to very prestigious dance companies and universities, as well as received numerous choreography and performance awards. She is so excited to be joining the DEDC team.